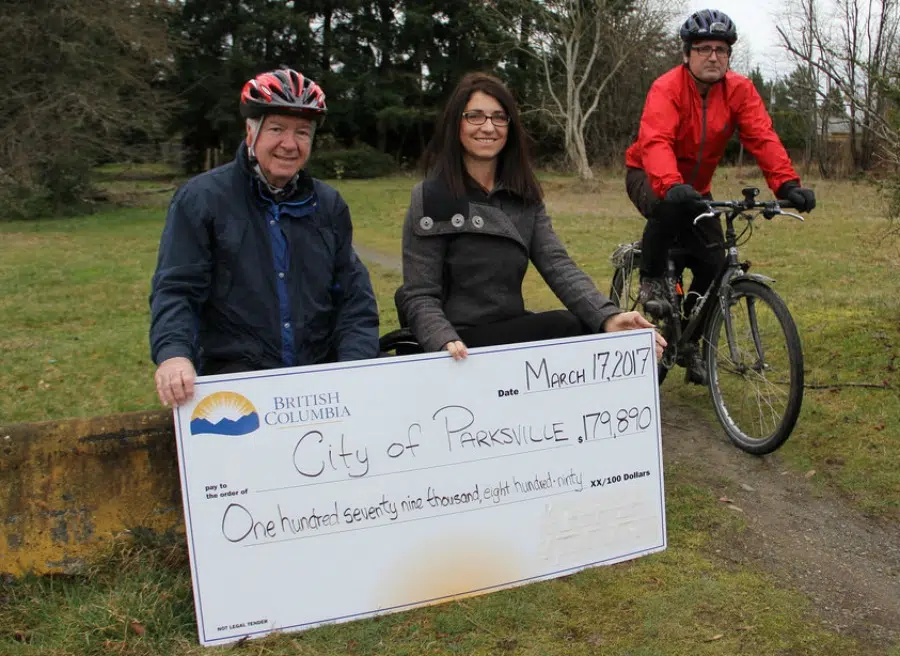 PARKSVILLE – Funding for a major Parksville project couldn't have come at a better time, according to their mayor.
Mayor Marc Lefebvre said the nearly $180,000 for the Jensen Ave. Greenway Project will help them build the walkway and also finish already planned upgrades to Corfield St.
"It's going to be a really, really great asset," said Lefebvre. "It'll get more people out walking and being able to get to locations from one point to another. And with the renovation, the infrastructure replacement and renewal program we've got for Corfield, it's a perfect match."
Lefebvre said the Jensen Ave. project also ties in with their recently approved transportation master plan.
"The main focus on the city's transportation master plan, ongoing, was going to be pedestrianization and cycling," he said. "We want to get people out and walking and out of their cars. This fits right in with that."
The City of Parksville is receiving the money as part of a $9.25 million initiative from the province for infrastructure projects across BC which will increase pedestrian and cyclist safety.