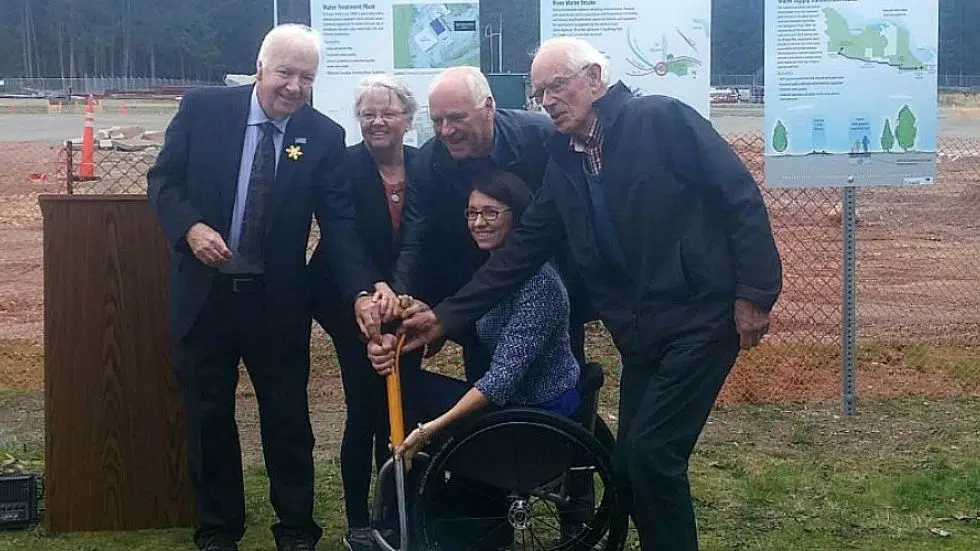 PARKSVILLE — Construction is underway on a critically important project for the Oceanside region.
A shovel in the ground ceremony was held at the City of Parksville's industrial park today, April 4, to start the build of the new $34.5 million Englishman River Water Service treatment plant.
Program Manager Mike Squire said it's been a lengthy journey getting the project off the ground.
"Number one was obviously to involve the public and engage the public through many forums and open houses," he said. "We had to go to referendum and that was a big part of it to borrow money. Now we've received significant amounts in grants so that has really helped the project."
He said the community is just as anxious as construction crews to get underway.
"It's about time we got on this," he said.
Construction of the treatment plant is expected to finish by fall 2018. The first sections of pipe will be installed next week and Squire said they'll hopefully break ground by May.
The City of Parksville was mandated by Island Health to complete the project to comply with more stringent drinking water regulations.
The treatment plant project is funded by the provincial and federal governments, as well as the City of Parksville and Nanoose Bay residents.