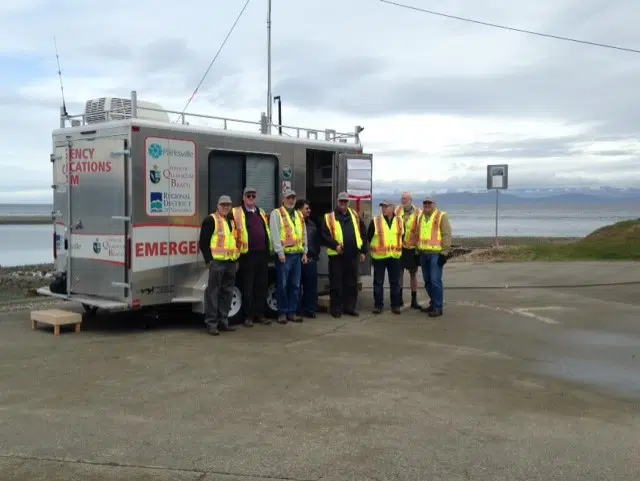 PARKSVILLE – If a disaster struck and disabled traditional lines of communication , how would emergency officials pass along vital information to each other.
That's the question being asked of a massive emergency exercise centred in Parksville's Community Park May 3 from 9-3. It's called a sweeper exercise according to the City's Emergency Program Coordinator Aaron Dawson.
"If we don't have internet, if we dont have telephone land lines, if we dont have cel phones," he said. "We need to figure out now before something big happens, the best methods for communicating to get our needs across as local governments to the province to get the help we need."
And it is a massive exercise. Dawson says the drill includes agencies from far and wide.
"All the way from Victoria to Port Hardy. We're including Powell River. North Vancouver, the City of Vancouver is joining us," he said. "The province out of their emergency operations centres in Victoria, Surrey and Kamloops are joining us. And we even have some friends from Washington State."
Adding to the scope of the exercise are three Canadian Forces aircraft that will be relaying information. It's a huge undertaking, but Dawson says there is more at stake.
"What we want are the outcomes. We want the want to know the best methods. Because we don't want that baptism by fire during an event to try to figure that out."
dayl.major@jpbg.bc.ca