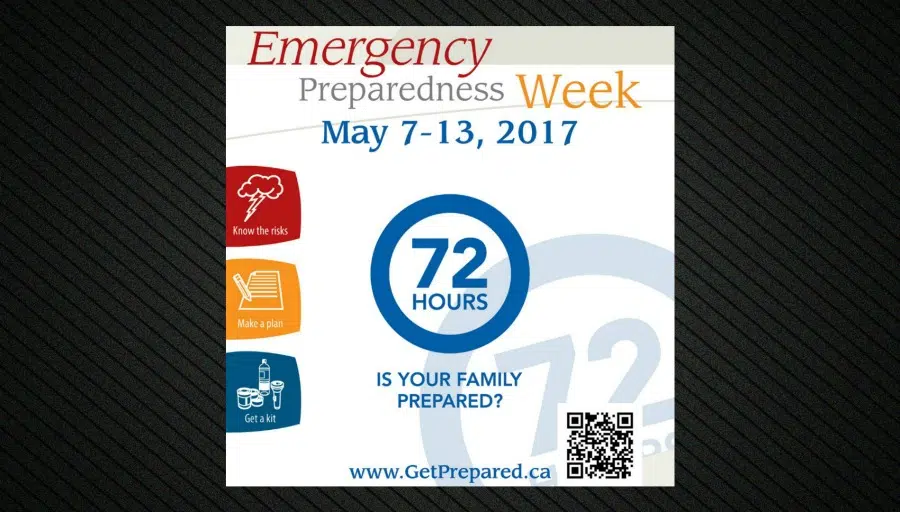 PARKSVILLE – If a disaster struck locally, would be you ready to leave your home at a moment's notice?
It's a question organizers will ask during Emergency Preparedness Week, running from May 7 to 13 with an expo on May 27 at the Parksville Curling Rink.
Aaron Dawson, the City of Parksville's emergency program coordinator, said people have to be ready for anything at any time given the number of possible disasters which could hit the Mid-Island area.
"What we encourage people to do is have a grab-and-go kit," he said. "Have some way of thinking about and knowing about what they're going to need to do if we knock on there door and say 'in 10 minutes you need to evacuate.'"
He said many have never considered what they'd do in an emergency, which is why their hosting the awareness week.
"We're there if you've got questions about where you are with your preparation," he said. "If you're just starting to be prepared because you're new to the area or whatever we can do to assist you. We're going to be there to do one-on-one consultation. We have lots of good material to hand you to take away to get prepared properly."
There was a one-on-one session May 8 at the Qualicum Beach Town Hall and another planned for May 11 at Parksville City Hall.