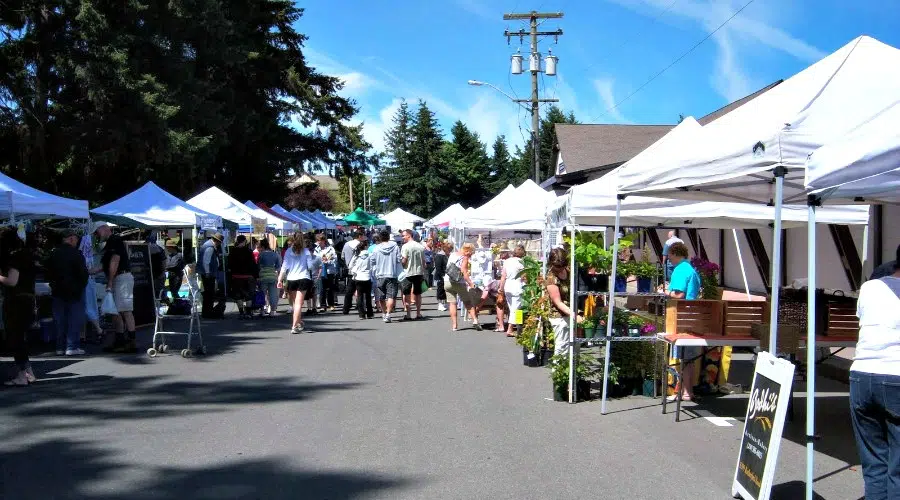 QUALICUM BEACH — Farmers market season has officially kicked off.
The Qualicum Beach Farmers Market is celebrating their 20th anniversary and held their first summer market on May 6.
Market manager Jeannie Shaver said they'll bring out live entertainment on a pair of stages to mark the occasion.
"Up near the top by Memorial there's an acoustic cafe with a more intimate kind of musician. Closer to the end of the curling rink, on the single tennis court, there will be more of a band-style performance."
Shaver said the market has expanded drastically since it's first year.
"Our mandate is that we're a true farmer's market," she said. "We have to sustain a 70 per cent to 30 per cent farmer and food producer to crafter. That's a regulation that is stipulated by the BC Association of Farmer's Markets."
The market runs from 8:30 a.m. to 12 p.m. every Saturday on Veteran's Way.
daryl.major@jpbg.ca