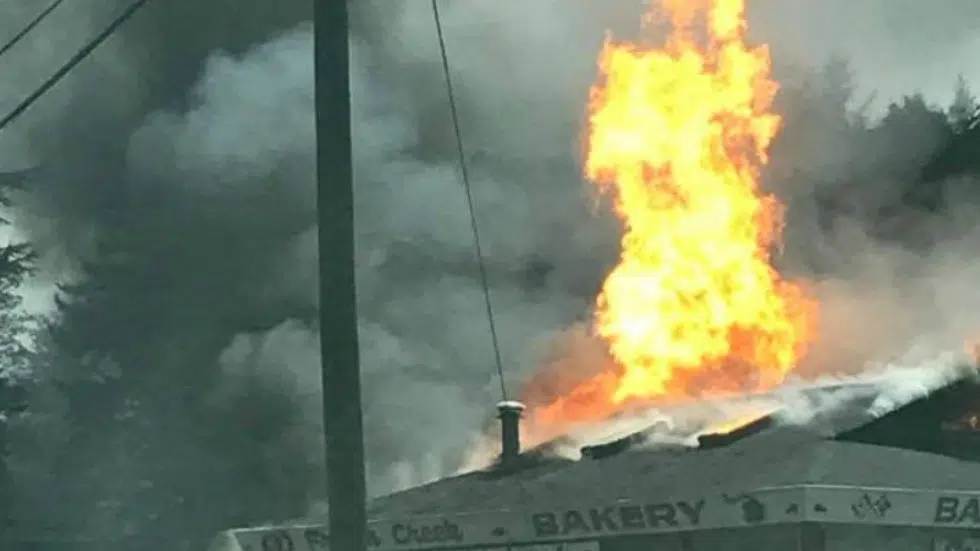 PARKSVILLE — Oceanside RCMP want to talk to a person of interest in a suspicious fire that destroyed French Creek Bakery and Cafe.
Cpl. Jesse Foreman says police want to talk to a man spotted near the bakery just before the April 28 fire.
"In the moments just prior to the fire being reported we have two eyewitness accounts of a male seen smoking a cigarette near the rear of the bakery, we do know that's where the fire started."
Foreman said the person of interest is white, 25 to 30-years old, about 5'10", 180 pounds with short dark hair.
He was wearing a white shirt and blue jeans at the time, according to Foreman.
Foreman said that a link has not been established between another suspicious fire that damaged nearby Sandcastle Bakery a day prior.
"Obviously very suspicious and it would be hard not to draw similarities, but there hasn't been an established link between the two fires."
He said investigators cannot conclusively say both fires were arson at this time.
There were no injuries in the high-profile fires which continue to be under investigation by Oceanside RCMP and the Parksville Volunteer Fire Department.
daryl.major@jpbg.ca