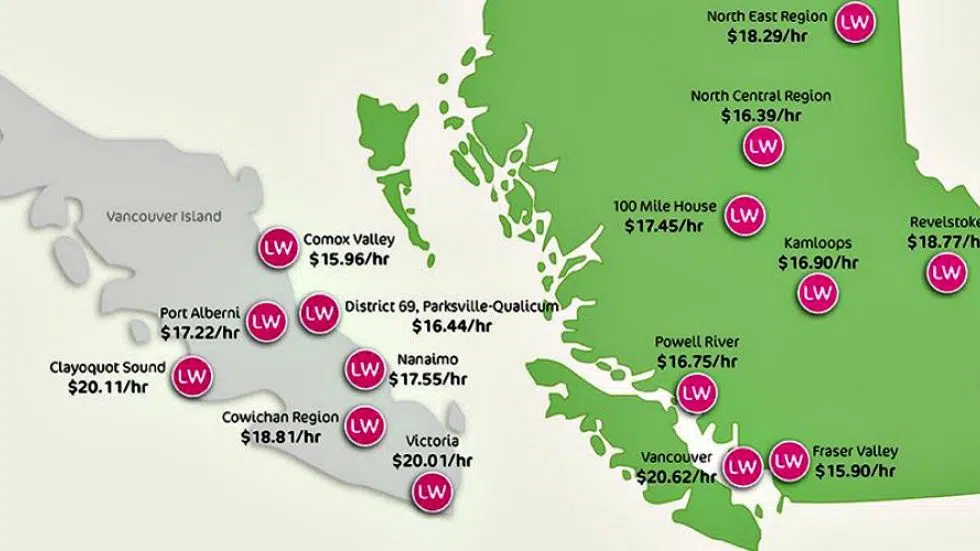 PARKSVILLE — It likely comes as no surprise, but new data shows Parksville-Qualicum is a challenging place for families to make ends meet.
The Living Wage for Families Campaign co-produced a report for several B.C. communities which shows a living wage for a Nanaimo family is $16.44 an hour for two parents with two kids working full-time.
Organizer Deanna Ogle noted the implementation of the federal child benefit credit has helped.
She said the living wage movement is designed to make an impact in two primary ways.
"(To) advocate for policies that can help families make ends meet…on the part of our municipal, provincial and federal governments," Ogle said. "The second way is to advocate for employers to sign on to pay all of their direct and contract staff a living wage."
Ogle said a living wage is what a family needs to earn to cover basic expenses like housing, food, clothing, shelter, transportation and child care.