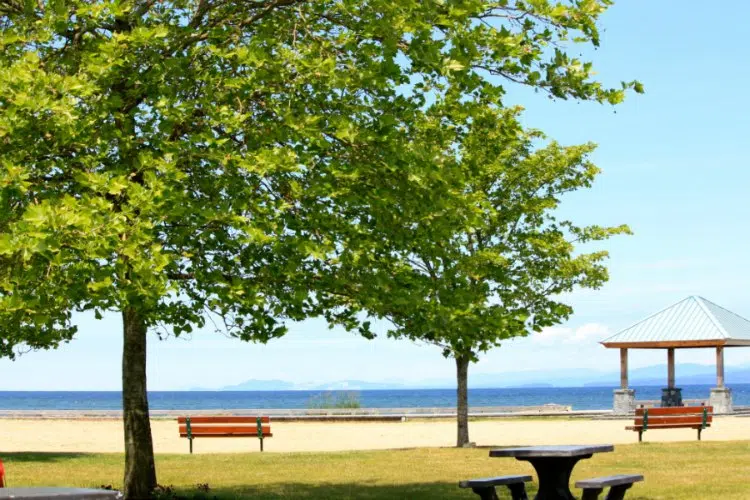 PARKSVILLE – The City of Parksville has been presented with a sprawling Community Park Master Plan.
There are 60 suggestions gathered through public engagement done over the spring and summer by more than 100 Vancouver Island University students.
The suggestions were separated into 5, 10 and 20 year plans. Lauren Shaw says the short term ideas would come at a lower cost to the city.
"Some of these include changing the name of the community park, establishing better crosswalks and providing educational signage throughout the park including signage that acknowledges the traditional territory of the Coast Salish First Nation."
Other suggestions included a renovation of the skateboard park, expanding the use of the gazebo for a year round performance space and developing better accessibility to the beach and water for those with mobility issues.
Mayor Marc Lefebvre says the report comes with challenges for city council and staff.
"I think we're going to have to look seriously at fees because it isn't going to be cheap," said Lefebvre. "We want to keep the efficiency of the park, the way it is today, in the future."
The public has one more chance to offer opinions at a meeting October 28th, from 10-2, at the Parksville Community and Conference Centre.