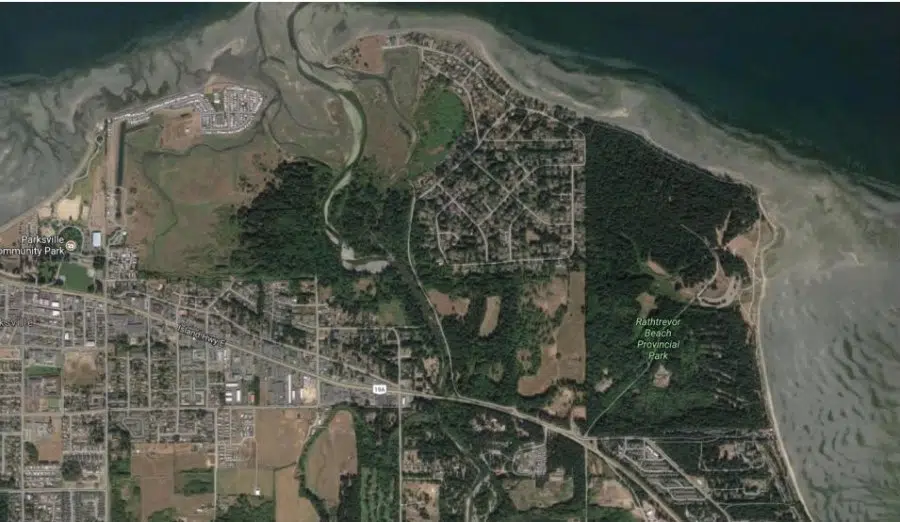 PARKSVILLE – At the UBCM Convention in late September, the Mayor of Parksville was able to update the new NDP government on an ambitious plan.
The city is looking at extending a walkway from the Community Park to Rathtrevor Beach to be known as the "Rathtrevor Greenway Project."
Mayor Marc Lefebvre says fixing or replacing the orange bridge over the Englishmen River is a big piece of the puzzle.
"We're going to be coming to the minister in about four or five months with some specific requests," said Lefebvre. "We have to get certain right of ways on that trial to get through because Nature's Trust has a bit of land there. We would just need a very narrow piece of land."
Lefebvre says it would be a great addition to the city, given the popularity of the waterfront walkway.
"That's the message we're getting from citizens,' We want to be able to walk further. We want to walk more'. So this would be a great opportunity to do that."
Lefebvre says they would also like to talk with First Nations about an interpretive centre on city land near the Englishmen River as there is no real presence with First Nations in Parksville. According to the mayor there has been some interest.