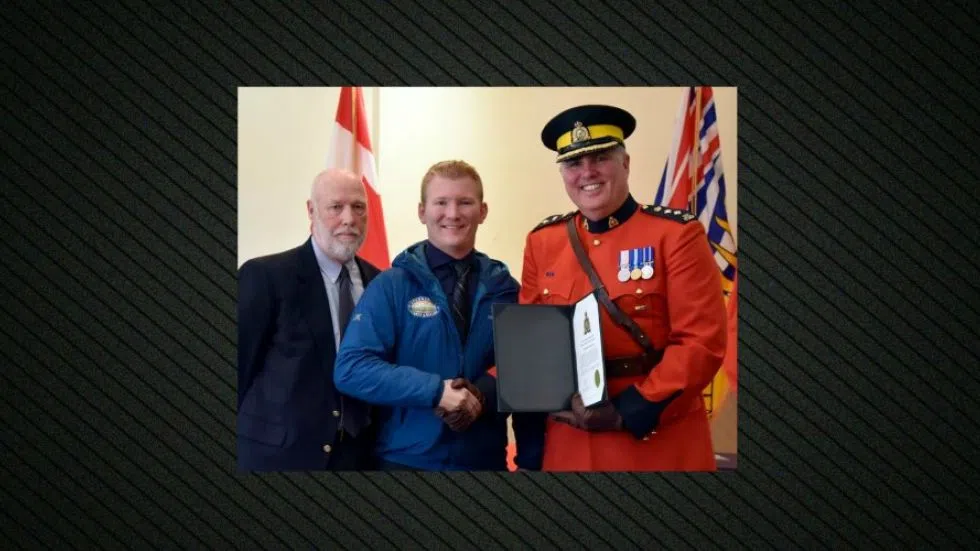 PARKSVILLE — Arrowsmith Search and Rescue were recognized for likely saving the life of an elderly Bowser man who was found stranded in the bush north of Qualicum Beach.
Arrowsmith Search and Rescue president Nick Rivers said the Vancouver Island District RCMP awarding a Certificate of Appreciation validated the great work their organization of roughly 45 volunteers does.
Jan Baartman, 87, of Bowser was found in the rural bush off Hwy. 19 near the Cook Creek Rd. interchange on Jan. 24.
Rivers said Baartman was lying on the ground trying to stay warm, unable to make it back to his stranded truck.
"He was lucky, exposure is something that causes lots of fatalities every year," Rivers said.
Rivers said the search for Baartman initially focused on the Horne Lake area, where he planned a short outing to collect firewood. However, Baartman was found about 10 kilometres up Hwy. 19.
Rivers said the search range area was widened during the second day when no clues came in.
He noted they rely on search and rescue theory and lost person behaviour, which narrows down likely places where certain types of people could be.
"We segment off the map with the different regions then we apply a mathematical formula and we calculate which one of those has the highest probability that we're going to locate a person we're looking for in those areas,' Rivers said.
He pointed out upwards of 85 SAR volunteers from several organizations, including Nanaimo SAR and civilian pilots in the air, were looking for Baartman.
Rivers said a key search approach they take is focusing on clues missing people leave behind.
"If they're a smoker, if we know they had a six-pack of beer with them, if you start finding these things we can piece the story together and we can locate people sooner."
Oceanside RCMP Cpl. Jesse Foreman said Arrowsmith SAR is consistently an "invaluable tool" for their detachment.
"We would not have the time to have and build those skill-sets with so many other priorities," Foreman said. "When we have any kind of situation involving a search they are the go-to people."
He said Arrowsmith SAR members are versatile and have local knowledge, which is a huge bonus since some local Mounties lack familiarity with the backcountry.
'They're very much able to tell us what they need…and we'll offer up what we can in terms of people, ATV's, helicopters, things like that."
Story written by Ian Holmes
On Twitter: @reporterholmes