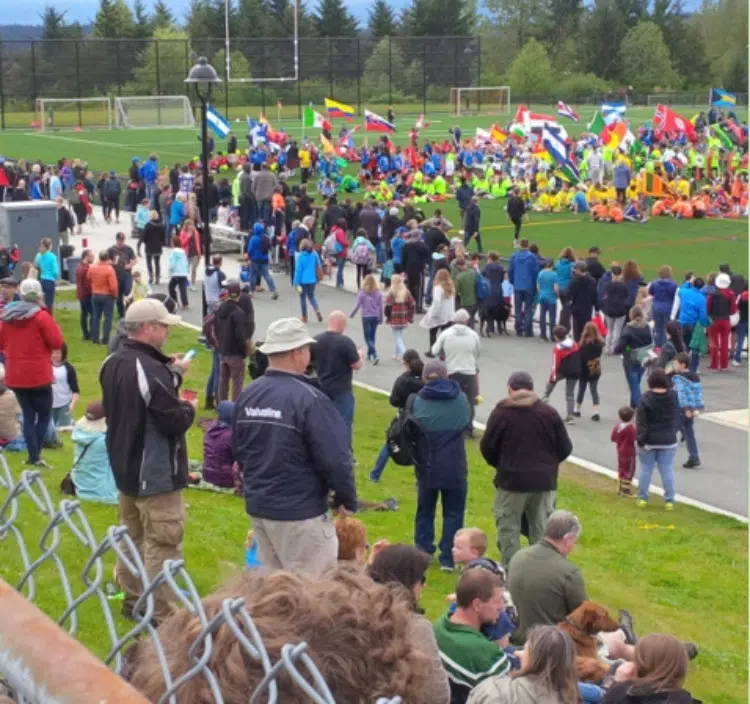 PARKSVILLE – It's the biggest sports association in Oceanside and their 550 kids don't have many places to play.
Oceanside Youth Soccer Society president Suzanne Beauchesne recently asked Parksville Council for an all-weather soccer field to be built to handle the heavy demand, which could cost as much as $2 million.
She said while the three current fields are usable, having an all-weather field would ease their constant scheduling issues.
"We play through the winter and into the spring," she said. "Unfortunately, our grass fields…are not able to hold up to our wet, winter weather."
Along with allowing more kids to enjoy the sport, Beauchesne said they'll be able to host more tournaments with an all-weather field and attract more business to the Oceanside area. It will also help Parksville compete with other cities and towns, since she said they're the only significantly-sized community south of Campbell River without one.
To help cover the cost and show how serious they are about a new field, the Society has raised $200,000.
"That's been done off of scrimping and saving, putting aside a small portion of fees every year to build this fund," said Beauchesne. "At some point our board recognized that it will take forever to get to the total price tag but we wanted it to let it be known that we do have some money."
She added if the money doesn't go towards an all-weather field, they should put it back into the program.
Parksville coun.Teresa Patterson said the need for more play space is on the radar of the Regional District of Nanaimo's recreation services commission and considered a high priority.