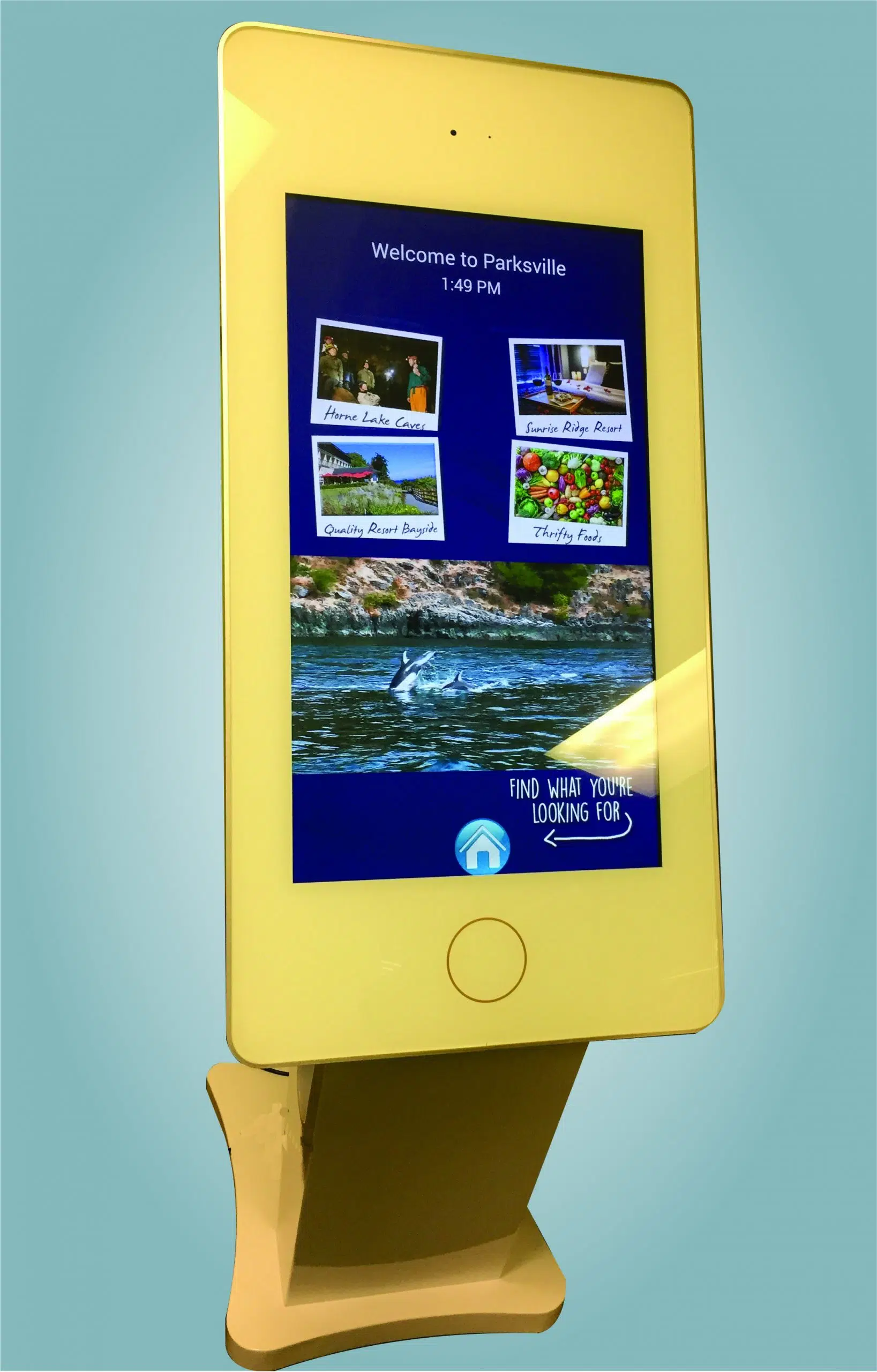 PARKSVILLE – The Parksville and District Chamber of Commerce has a new digital tool to promote tourism and business in the area.
They have unveiled a new digital informational kiosk at Thrifty Foods, a high traffic area. After running a Visitor's Centre for more than twenty years, Chamber executive director Kim Burden says they are seeing a change in the way people visit the community.
"We want to make sure that we cater to their needs," he said. "They're not necessarily stopping into the visitor's centre. They're wanting to get into the community and we want to make information available in as many ways and as many places as we can."
The kiosk looks like a giant digital device and offers information on accommodations, restaurants, shopping and even road and weather conditions.
$6500 of the $10,000 cost came from Destination B-C, the rest was raised locally.