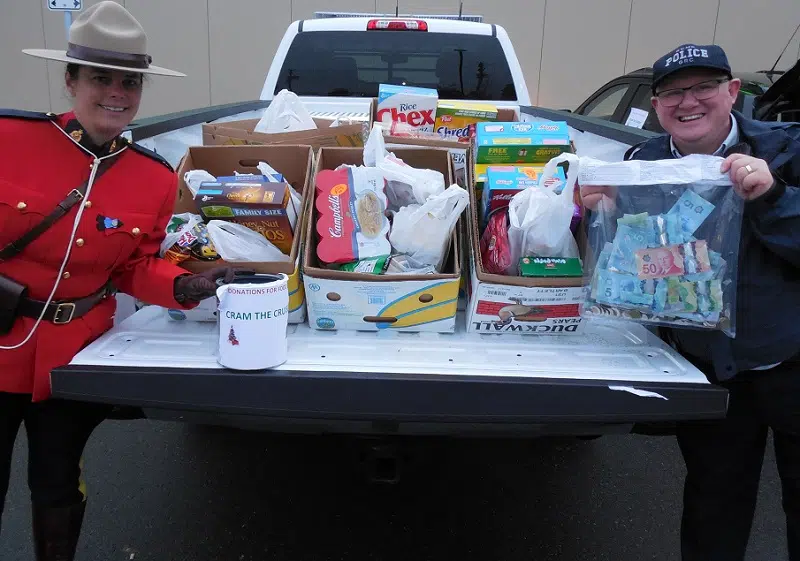 PARKSVILLE – An impromptu food drive in Parksville was a huge success. 
Wanting to give back to the community, on Friday Dec. 8, members of the Oceanside RCMP parked vehicles in front of the Thrifty Foods and Save On Foods in Parksville. 
In only two hours, two police trucks ended up being filled with food and another $1300 in cash was donated.
The food and money will be turned over to the Salvation Army to help those less fortunate enjoy a delicious meal.
daryl.major@jpbg.ca