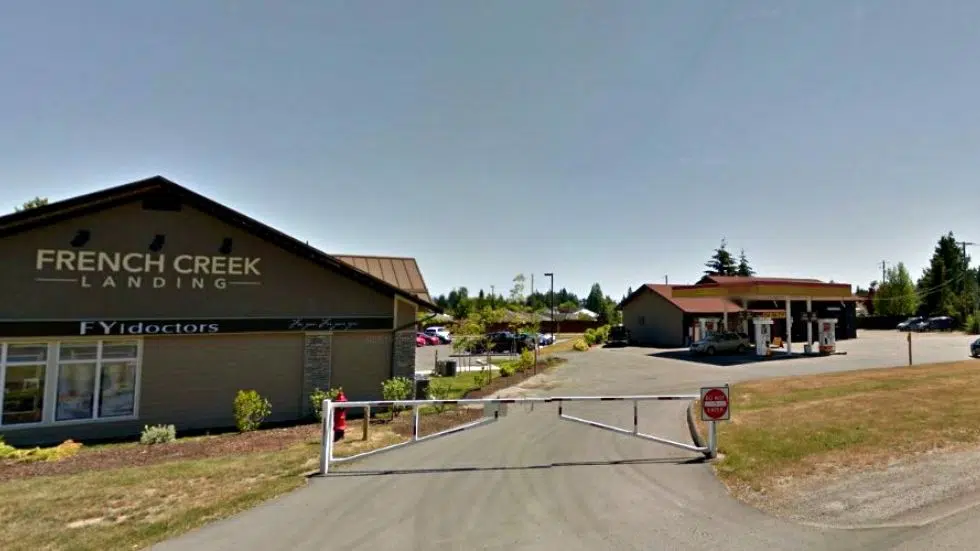 PARKSVILLE — In a heist that would make the Trailer Park Boys proud, Oceanside RCMP say a thief needed less than two minutes to steal an ATM from a French Creek store.
Cpl. Jesse Foreman said a commercial alarm went off just after midnight on Tuesday, Jan. 30 at the French Creek Shell on the Island Hwy. He said police were on-scene almost immediately, but the suspect and the ATM were already gone.
"He smashed through the front door with a tool in his hand. In a very slick manner, was able to pry the ATM off the wall…And use a hand truck to wheel it out quickly. He was in the store for less than 75 seconds from start to finish of this crime."
Foreman said someone attempted a "very similar" theft at a local resort the night prior.
"He looked like he knew what he was doing. It looks like this is something that is unfortunately a bit of a theme here…So we're putting out the word, if you do have one of these ATMs in your business, hopefully it's very secure and you've got good surveillance."
Foreman recalled a crime from about 18 months ago, when the ATM was stolen from Oceanside Place. However, he said it's impossible to say the incidents are connected at this point.
The getaway vehicle wasn't spotted by the gas station's surveillance footage and Foreman said all they have in the way of a suspect description is a man wearing all black and a ski mask.
He guessed the man used either a van or truck to move the large ATM and it was likely taken to a private residence to be cracked open.
Anyone with information is asked to call Oceanside RCMP or Crime Stoppers.