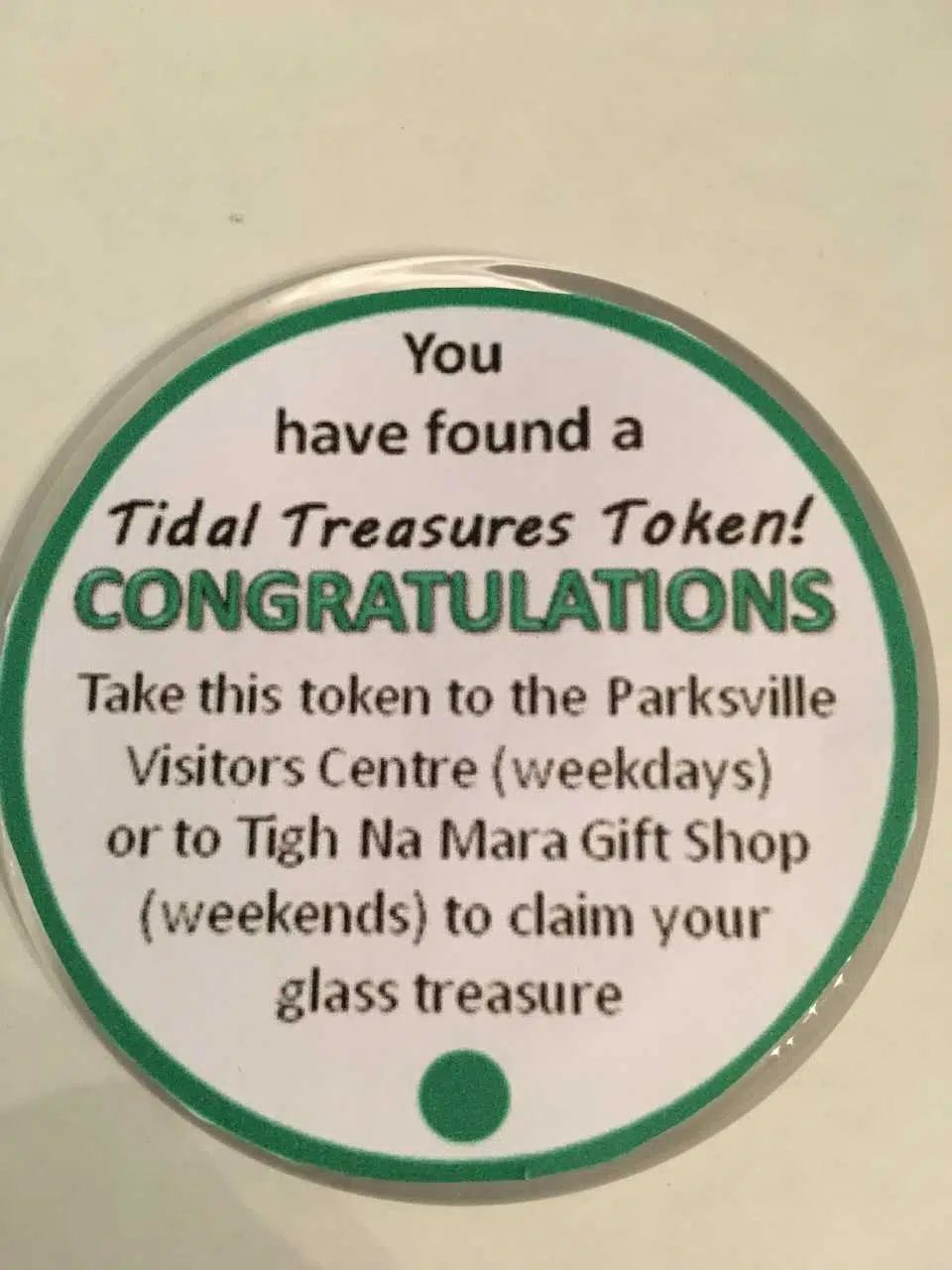 OCEANSIDE – A popular tourism initiative in Parksville and Qualicum Beach has proven to be a bit too popular.
Launched in 2017, Tidal Treasures placed glass art treasures on the beach as a way to promote local business and artists and get people outside during the winter months.
Spokesperson Wendy Sears said they are phasing out the glass art work after hearing on social media that there were people ignoring the rules and taking more than their share. She added that wasn't helping them with their goal.
"Our while idea is to get people into our community in the off-season to support tourism and business and we were hearing from people that they weren't bothering to come anymore."
Glass art treasures placed on area beaches, will be replaced with tokens with anyone finding them able to redeem them for a piece of art at the Parksville Visitor Centre or at Tigh-na-Mara Resort.