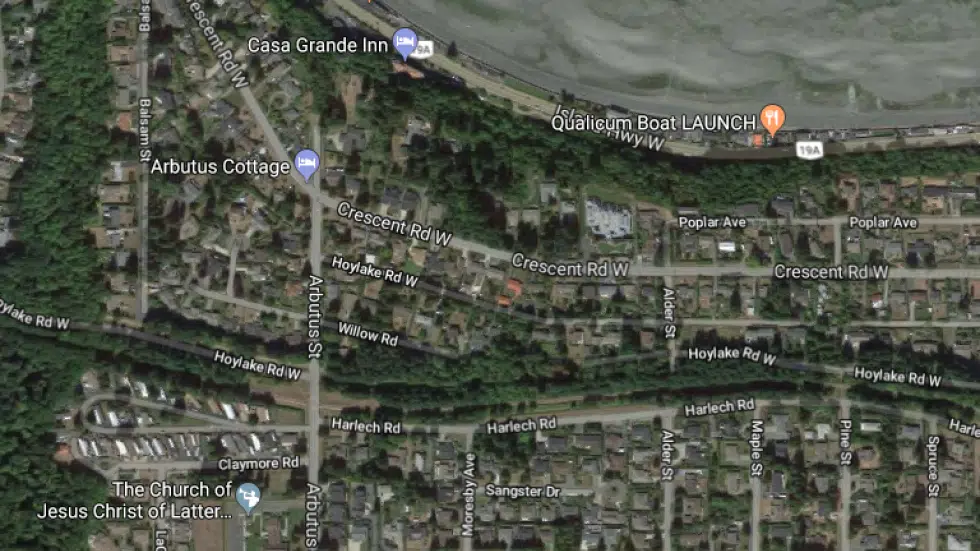 PARKSVILLE — Oceanside RCMP have reached out to the public for help after an elderly woman was allegedly assaulted by a man in a bizarre attack.
Cpl. Jesse Foreman said it happened Saturday, March 10 at 8:30 p.m. when the 68-year-old woman said "hello" to the man as she walked past and was then pushed to the ground  in Qualicum Beach in the 300 block of Hoylake Rd.
"After she hit the ground she screamed and the man placed his hand over her mouth," Foreman said. "He then quickly got up and ran in the opposite direction."
Foreman said the suspect ran north on Hoylake Rd. toward Arbutus St, leaving the woman unhurt.
"He happened to be smoking marijuana at the time and she didn't care," Foreman said. "But saying 'hello' he might have misconstrued what she said, thinking it was an insult, we don't know."
He said police collected evidence which will hopefully narrow down who the suspect is and someone in the area might have heard or seen something since the victim let out a loud scream.
The suspect was described by police as a white man with a darker complexion between 35 and 45-years-old, standing about 5'7" with a heavy build, dark hair, a handlebar mustache and was wearing jeans and plaid shirt with a dark grey thermal vest at the time.
Foreman said this is a priority file for Oceanside police.
Story written by Ian Holmes