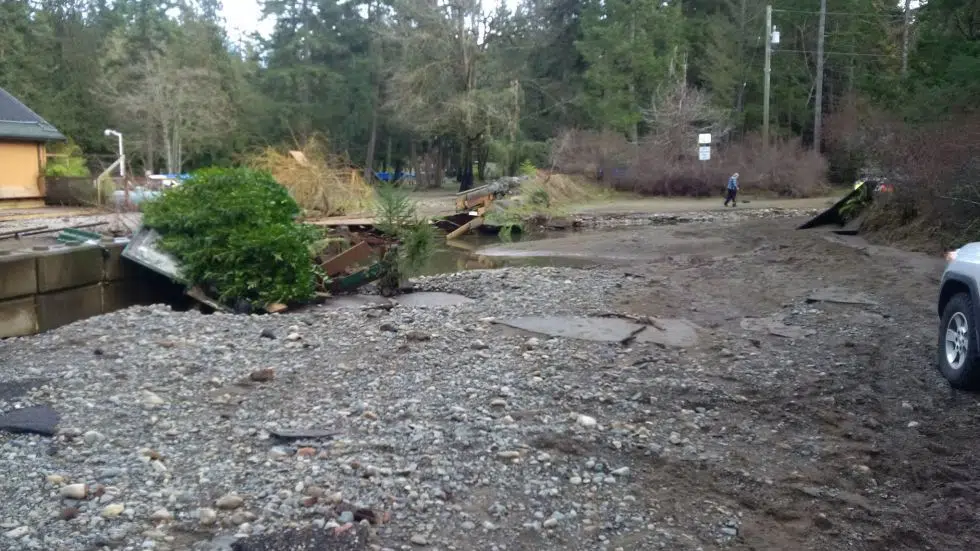 NANAIMO — The Regional District of Nanaimo has secured funding for a risk assessment in the hopes of eventually better protecting areas prone to flooding.
The RDN has issued a tender to have areas including the Town of Qualicum Beach, Deep Bay, Nanoose and around Parksville examined to prevent flooding, after securing $150,000 of senior government funding.
The RDN's director of emergency services Daniel Pearce said the assessment will help determine the highest priority areas at risk of flooding.
"One of the things we want to do with mitigation measures is actually determine where those flood plains are happening and then from there put measures in place to protect those areas from flooding and protect the communities investments."
The study will be done through the National Disaster Mitigation Program (NDMP) which is jointly funded by the senior levels of government to help local governments develop mitigation planning and infrastructure and flood mapping.
Pearce said the project will provide a completed overall risk profile for the region and allow the RDN to apply for additional steps within the NDMP program.
Securing the funding is very timely according to Pearce, who noted heavy January rain stressed local infrastructure.
"There was actually multiple events taking place in the region. We had two roads wash out, one major slide and an evacuation."
A tender from the RDN for the flood risk assessment work closes April 4.
The study should be completed in 12 to 18 months.