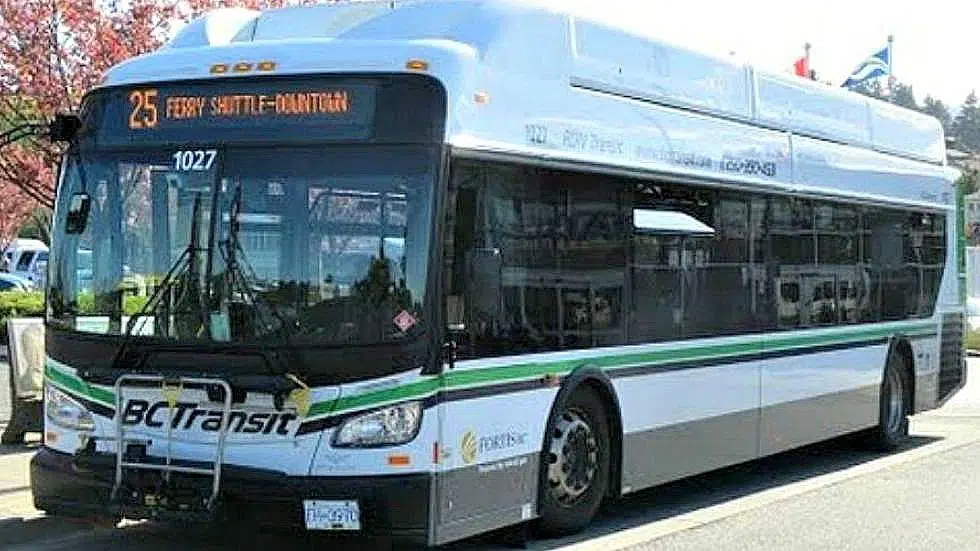 NANAIMO — Catching an RDN Transit bus will hopefully be less of a guessing game after new GPS technology is installed.
Currently, the entire fleet of main buses and four community buses are being upgraded to let riders see exactly where any of their buses are at any given time and when they'll be at their scheduled stop. New signs will also be installed at bus hubs around the city with accurate arrival times.
Daniel Pearce, the District's director of transportation, said it will hopefully take away the fear and stress of trying to catch a bus.
"When you know exactly where the bus is, it's not going to be much of a guessing game. It makes it more reliable and it's going to make it easier for our riders."
Taking the stress out of hopping on the bus is a long-standing request from the community heard in multiple public consultations, Pearce said.
New ride-tracking efforts will also help plan for the future of RDN Transit.
"Behind the scenes, we're always looking at where ridership is and where are the best locations to put and expand transit," Pearce said. "It's really going to make it easier for those expansions to occur."
The project, which was in the works with BC Transit for roughly 18 months, is part of the larger Smart Bus initiative.
Pearce said riders can expect to hear voice announcements for stops, people counters on the doors and new ways to pay bus fare in the coming years.
Buses are being swapped out with older models to undergo the upgrades over the next four-to-six weeks.
If everything goes according to plan, Pearce said they hope to have the GPS system online by June.
Story written by Spencer Sterritt