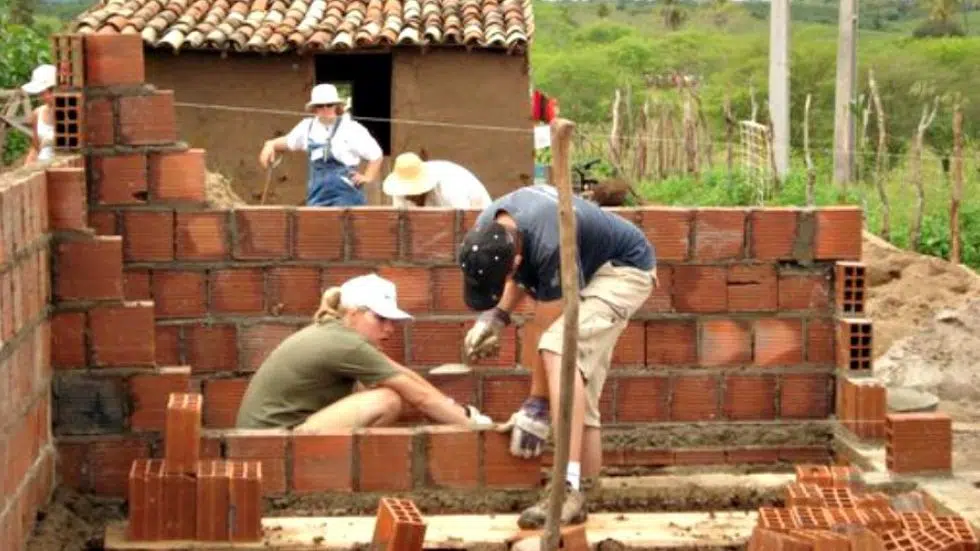 NANAIMO — They've put more than 20 local families in need into a home. Now they're taking their efforts overseas.
Habitat for Humanity Mid-Vancouver Island is sending a seven-member team to Esteli, Nicaragua next week to build homes in the third world country for 10 days.
Habitat MVI's community engagement manager Sarah Pachkowsky, who will lead the team, said the experience is "perfect" for her since she's always wanted a career where she can make an impact both locally and internationally.
"These people don't even have shelter. They're either living with family in very, very crowded situations or have no roof over their head at all. So being able to come up with these brick-and-mortar buildings are key for these families to be able to prepare meals, to sleep comfortably."
Pachkowsky will be joined by local Habitat board members Dave Hitchcock and Lynne Henshaw, among others, on the volunteer trip where participants pay their own way.
While people from all over the mid-island area have participated in international Habitat builds in the past, it's the first time staff or board members from the local chapter have taken part.
Pachkowsky said their organization made a strategic decision to become more involved in Habitat's international efforts, noting they donated $10,000 to the global build program last year. They plan on doing two missions per year moving ahead.
"We all believe there's something bigger than our local Habitat…Coming from a developed country we're very fortunate a lot of us can offer expertise. We all want to make that global impact and there's the opportunity to do so. No matter where we travel there will always be learning experiences we hope to utilize at home," she said.
The build will be a far cry from the modern-style homes constructed for local families. They'll be basic brick-and-mortar structures with compacted dirt floors and metal roofs. Many of the families will get a chance to access sanitation for the first time in their lives.
Locally, Pachkowsky said they met with Nanaimo Council in-camera recently to discuss land for a new 12-unit development. She said they've also sparked conversations with Snuneymuxw First Nation, the City of Parksville and Town of Qualicum Beach on potential projects in the future.
Story written by Dominic Abassi