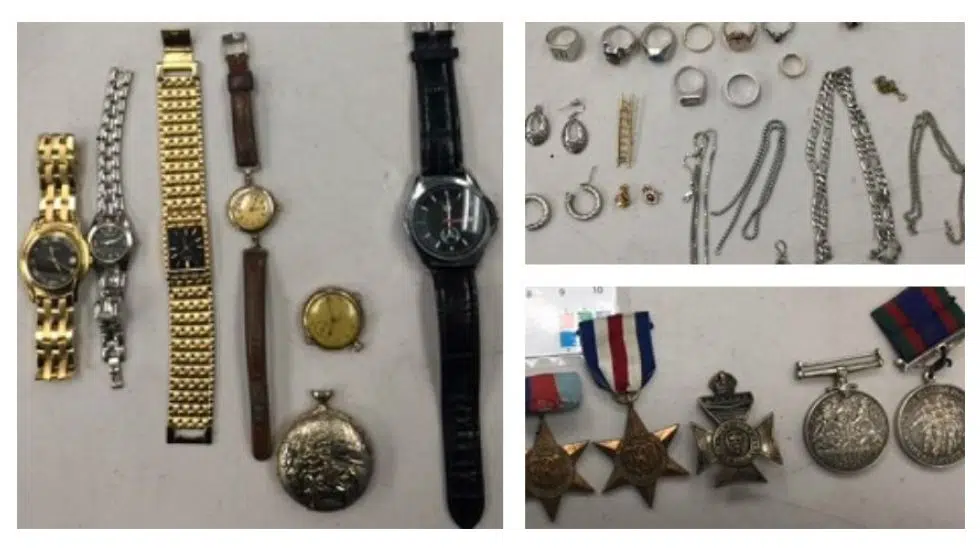 NANAIMO — Police are trying to get war medals and several other valuables seized by Nanaimo RCMP during a recent traffic stop to the rightful owners.
Nanaimo RCMP say war medals, coins and jewelry were found during the arrest of a man on Thursday, March 26.
The items, believed to be stolen, were found in several bags and many of the coins are European, according to police.
Anybody with information on the ownership of the items is asked to contact Nanaimo RCMP or Crime Stoppers.