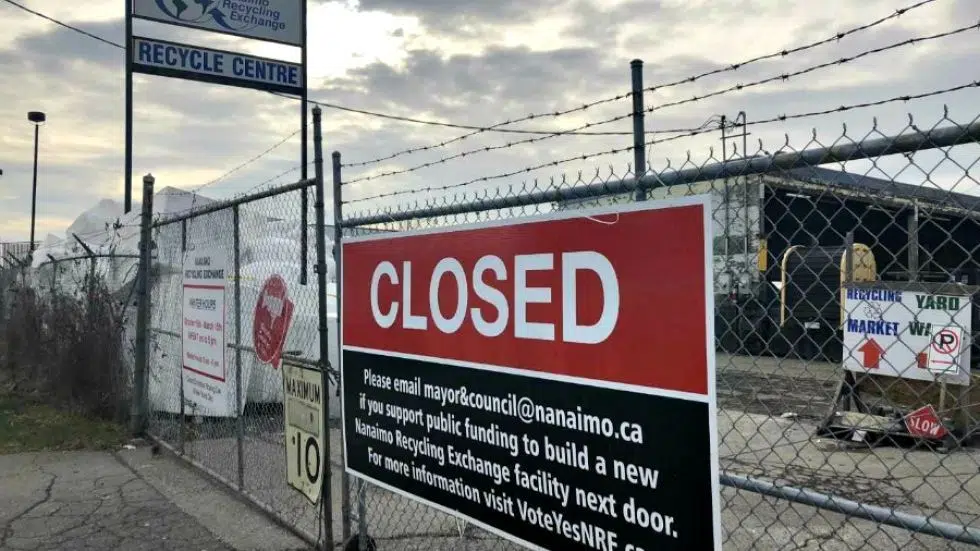 NANAIMO — City Council has voted not to fund the Nanaimo Recycling Exchange, which had lobbied for local government funding to open and operate a new facility.
A City news release stated council opted not to proceed with capital funds and a one-year operating grant for the non-profit recycler after receiving advice from legal and finance staff.
The NRE repeatedly asked the City for $6.05 million to construct a new facility on NRE -owned land beside its current location, which closed in late March. NRE executive director Jan Hastings long claimed the City's backing for capital support was required for the organization to re-open.
Mayor Bill McKay, a vocal NRE supporter, said there were too many unknowns about the negotiations and there were too many risks involved.
He cited numerous "extenuating circumstances," such as the risk of a changing landscape in the recycling industry, giving the funding without taking bids from other potential operators, and the private businesses who said they could improve the situation and fill any gaps in service left by the NRE.
McKay, who joined coun. Diane Brennan as the only two votes in favour of giving the funding, said he's disappointed in the decision and predicted diversion efforts will go backwards unless private enterprise steps up, which they've promised numerous times.
"We know there's a lot of work to be done and we're trying to achieve very lofty goals as set by the RDN. This is going to be a real challenge."
If approved, the cost of the new NRE facility would have been added to garbage user fees.